The best way to explore spectacular Mount Maunganui is by foot, boat, air or trike, you choose.
Mauao Summit & Base Track Walks
The Mauao Summit and Base Track walks are a must for everyone visiting The Mount. The Summit Track reaches 232 metres above sea level and takes about 40 minutes to reach the top.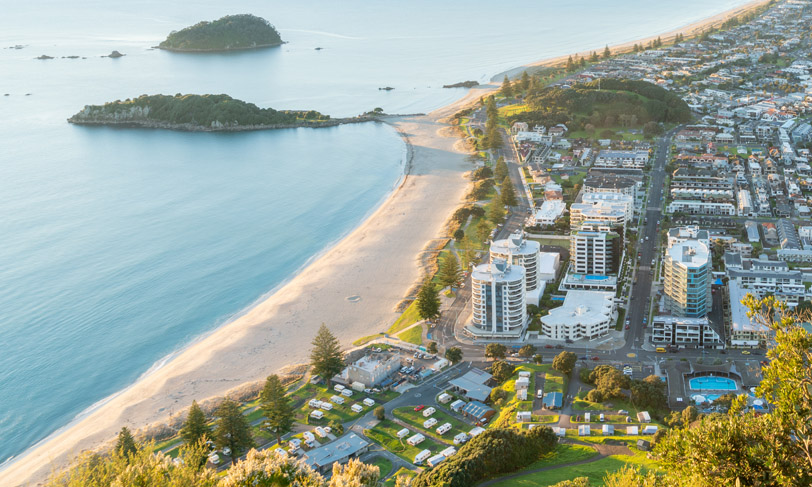 Mount Maunganui Beach
Mount Maunganui's beach is regularly voted the best beach in New Zealand and a must-see for anyone visiting the Mount for the first time. Main Beach (as the locals call it) is a 20 minute walk from The Reef.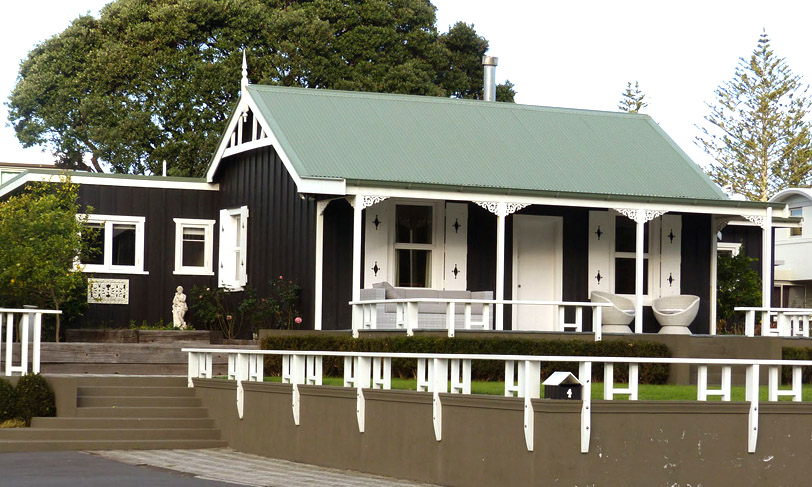 Adams Cottage, Mt Maunganui
The Adams Cottage is the oldest building in Mount Maunganui. Originally built as a batch for John Cuthbert Adams in the early 1900s. The pioneer cottage, with its gable ended simple design, still stands at 4 Adams Avenue.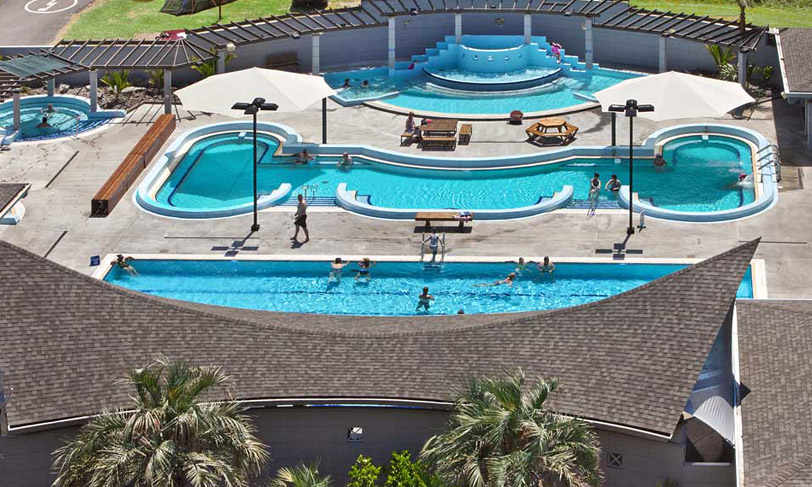 Mount Hot Pools
Mount Hot Pools is the only hot ocean water complex in the world. Close your eyes and relax as the warm ocean mists nourish your body and soul. Treat yourself to a private pool and soak in your own little world.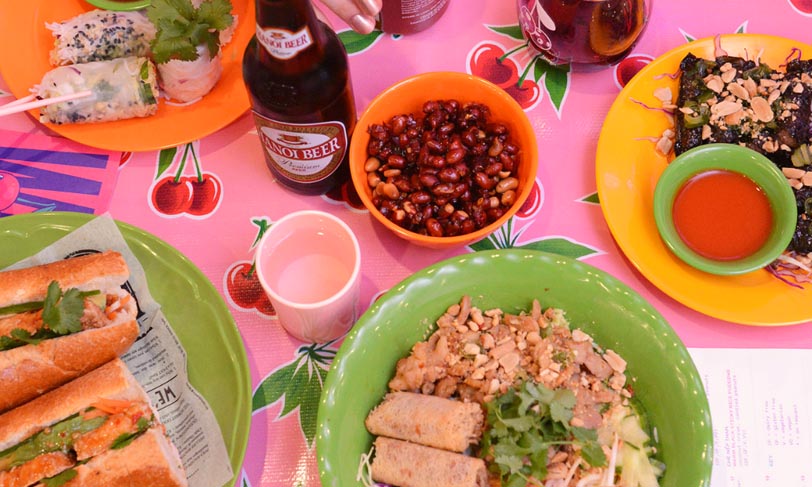 Rice Rice Baby
If you're looking for yummy, authentic Vietnamese food and a fun atmosphere, Rice Rice Baby is the place to go. The food is amazing, the staff are friendly and the prices are great!
Dolphin Seafaris
Enjoy a break with the family, join Dolphin Seafaris on one of their wild dolphin tours. They love taking you out on the big blue to experience our beautiful backyard. You might also be lucky to encouter ocra, whales and seals.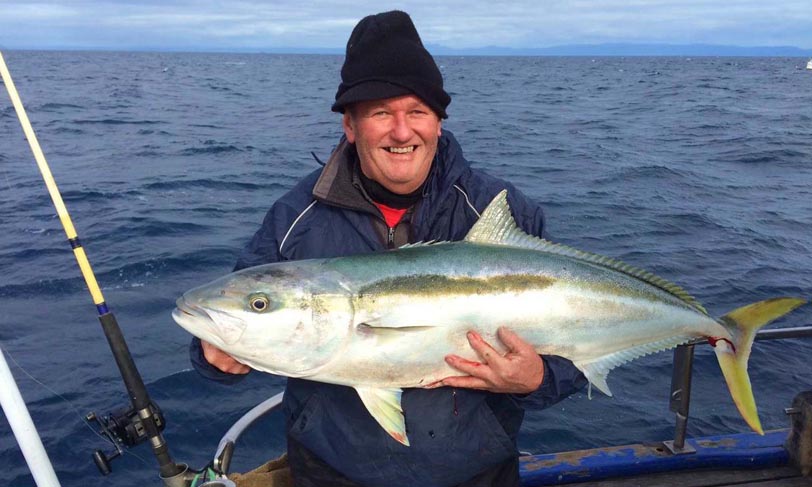 Deepstar Charters
Deepstar Charters' offers an unforgettable fishing experience. They have a range of fun, all year round, fishing trips on their fishing and diving charter boat 'Deepstar'. Experts in Snapper, Tarakihi and Hapuka.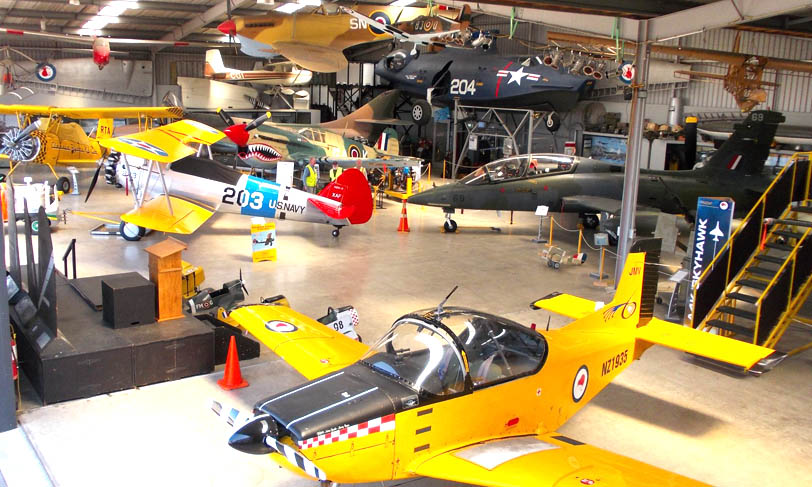 Classic Flyers NZ
Come and see classic aircraft that still take to the skies, antique engines that roar into life before you, aviation memorabilia from a bygone era and so much more – all in their huge open hangar.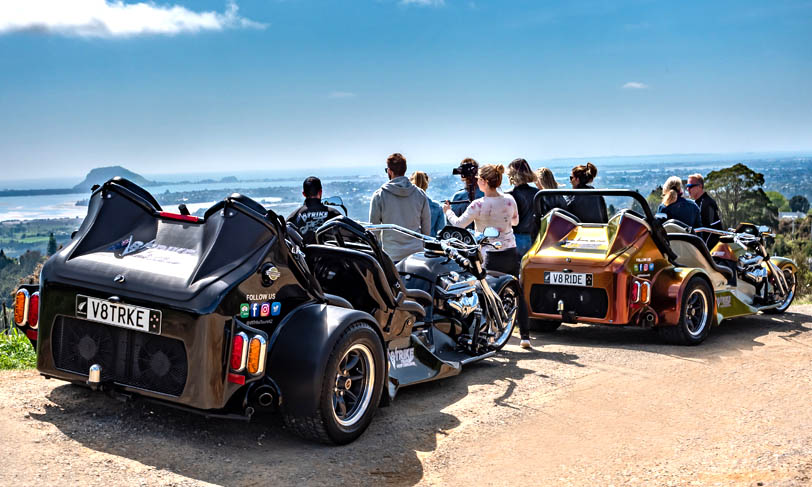 V8 Trike Tours
Buckle up and get ready to see the beautiful Bay of Plenty in the best way possible, on a V8 Chevrolet trike. Safe for all ages, scenic rides will take you on a tour of Mount Maunganui and surrounding area.